Champagne / Sparkling Wine Stoppers - Hollow Type - Pack Of 12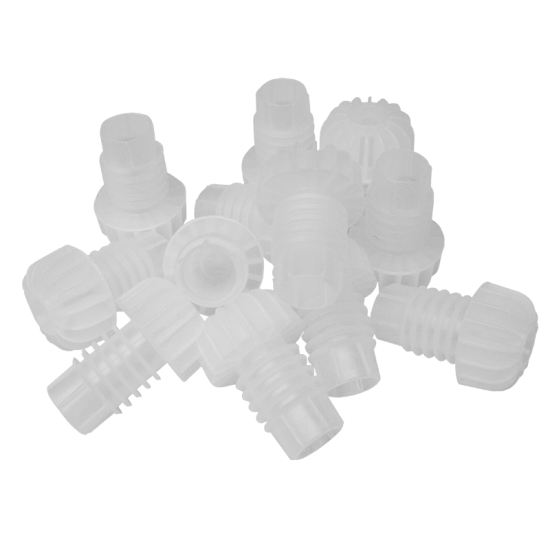 Champagne / Sparkling Wine Stoppers - Hollow Type - Pack Of 12
Availability:

20 In Stock
Easy to use champagne stoppers. Hollow for the collection of yeast.

These stoppers are tight-fitting for standard champagne or sparkling wine bottles and are easy to sterilise and insert. No tools required.

The hollow open stem can be used to trap sediment when the bottles are inverted. They are ideal when neck freezing. You will require champagne wires to secure them when under pressure.