Acid Test Kit - Titration Kit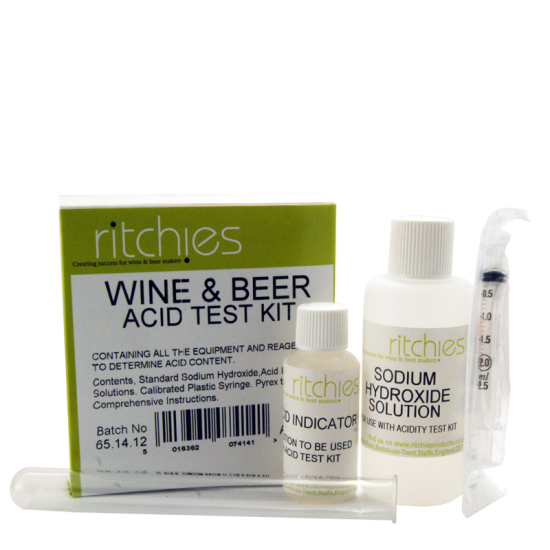 Out of Stock
Acid Test Kit - Titration Kit
Checking and adjusting the acidity of your wine or cider can help improve the balance.
With this test you can check the acidity and then either reduce it using precipitated chalk or acid reduction soluton or increase it with one of our range of fruit acids.

Contains all the equipment & reagents to determine acid content.

Standard Sodium Hydroxide, Acid Indicator Solutions, Calibrated Plastic Syringe, Pyrex Test Tube & Comprehensive Instructions.