White Plastic Funnel With Straining Filter Disc - 8 Inch / 20cm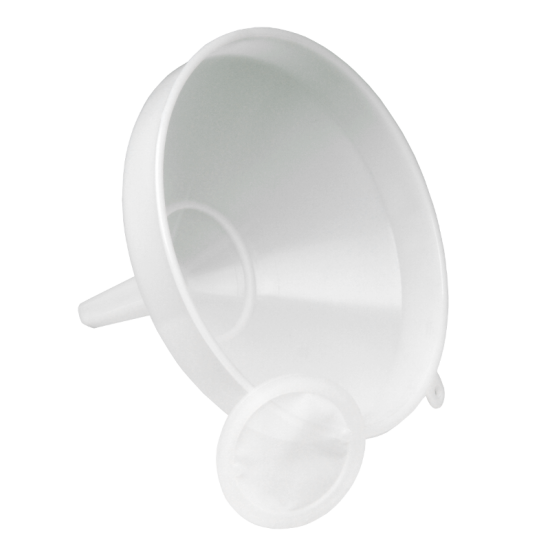 White Plastic Funnel With Straining Filter Disc - 8 Inch / 20cm
Availability:

27 In Stock
A medium-large white plastic, food grade funnel ideal for most liquids, strong thick sides so not prone to cracking.

This high quality funnel includes a filter/straining disc which clips into the top of the neck and is 7cm diameter. The disc has a very fine plastic mesh so will not start to rust or corrode like the metal equivalent and is fine enough to filter most of the particles from your wine or beer when transferring.

The spout has a hexagonal outer profile for extra strength which tapers from a maximum outer diameter of 28mm down to 22mm, the spout length is 8cm.

The bowl diameter is 19.5 cm at the top and has a tab with hanging hole for easy storage. The overall length of the funnel including the spout is approx 21cm.