Heavy Duty Food Grade Plastic Funnel - 25cm / 10 Inch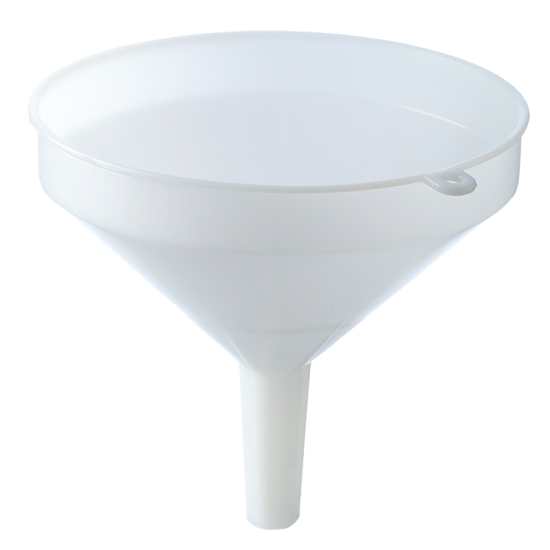 New Out of Stock
Heavy Duty Food Grade Plastic Funnel - 25cm / 10 Inch
A medium-large white plastic, food grade funnel ideal for most liquids, strong thick sides so not prone to cracking.

The spout has a hexagonal outer profile for extra strength which tapers from a maximum outer diameter of 38mm down to 28mm, the spout length is 819cm.

The bowl diameter is 25.2 cm at the top and has a tab with hanging hole for easy storage. The overall length of the funnel including the spout is approx 23cm.