Heavy Duty Twin Lever Beer Bottle Capper For 26mm Caps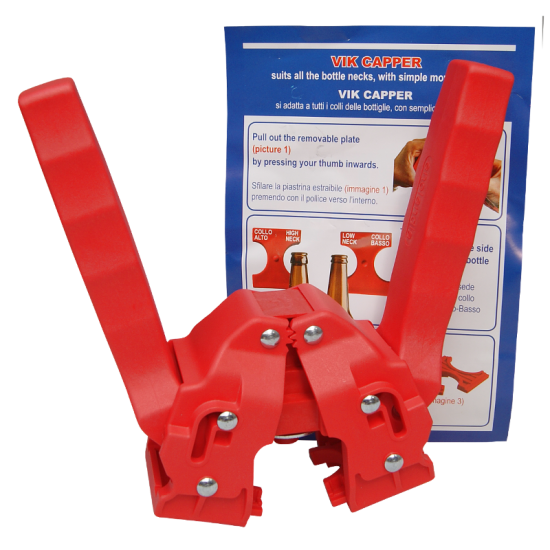 Heavy Duty Twin Lever Beer Bottle Capper For 26mm Caps
Heavy duty red twin lever bottle capper for crimping crown caps to seal your bottles. With spring return.
For 26mm Crown Caps for standard beer bottles
Place Capper over neck of beer bottle & with both hands push down on to the handles. When handles are horizontal your crown cap will be secure.
This capper makes light work of fitting crown caps to bottles and gives them a professional finish.
Replacement crimping cups also available.