Tree Style Bottle Drainer - For Up To 48 Beer Or Wine Bottles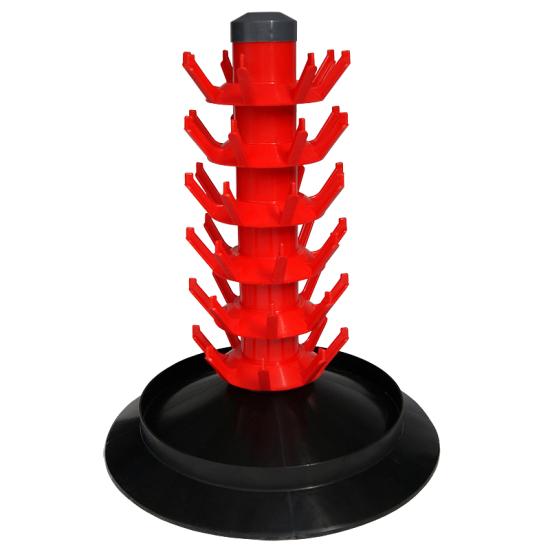 Tree Style Bottle Drainer - For Up To 48 Beer Or Wine Bottles
Availability:

20 In Stock
High quality plastic constructed bottle draining tree, suitable for up to 48 bottles at a time. A far easier and safer system than balancing rows of glass bottles upside down on a tray or draining board.
Easy to assemble / dismantle - Consists of 6 threaded segments which can be srewed together in any order to increase or decrease the size of the tree. Each segment has 8 fingers to support the upturned bottles through the open tops.

The wide sturdy base supports the tree as well as acting as a drip tray to collect the drained water.
Suitable for most sizes and styles of glass beer, wine and water bottles etc

Dimensions of the fully assembled tree - Height 50 cm, diameter of the base 40cm, diameter of the sements (including fingers) 20cm

Bottle Rinser can be attached to the top of the tree. See our other items.