Lalvin - White Wine Yeast - QA23 - 5g Sachet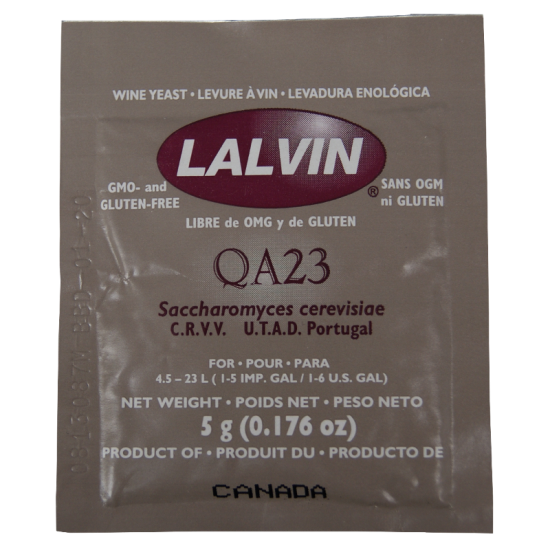 Lalvin - White Wine Yeast - QA23 - 5g Sachet
5g Sachet for 4.5 - 23 Litres

QA23 is a clean fermenting variety giving little yeast flavour. This strain tolerates fermentation temperatures as low as 10C and low nutrient must.

Recommended for fermenting fresh, fruity white wines. Enhances citrus fruit type aromas including lime and grapefruit. Particularly good for Sauvignon Blanc and Chardonnay style wines.

Also good for fruit wine and cider production.