Simcoe Whole Leaf Hops - Vacuum Packed - 100g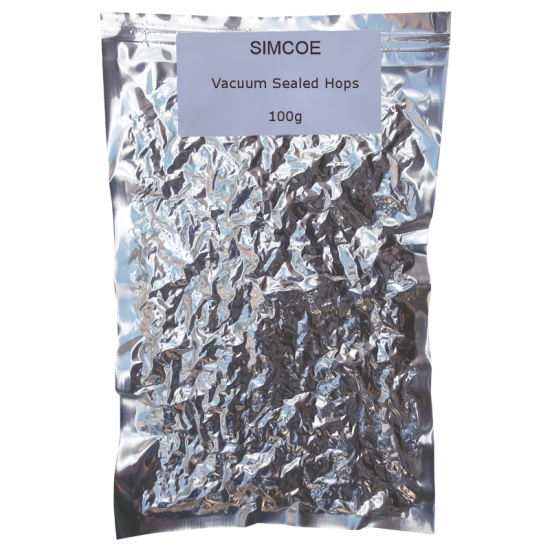 Simcoe Whole Leaf Hops - Vacuum Packed - 100g
Availability:

20 In Stock
High alpha. Dual purpose but particularly good for late hopping.
Relatively new hop from the USA. Complex aromas of passionfruit, pine and berry.
Great for American Pale Ale and IPA.
Can be used for all grain brewing or added to beer kits to enhance flavour and aroma.
All of our whole leaf hops are vacuum sealed in double sided foil bags, giving a shelf life of up to 10 years and ensuring alpha acids and oils in the hops are at their best when they are ready to be used. Once opened the best way to store these is to place in a ziplock bag, removing as much air as possible, and then store in an airtight container in the freezer.
Harvest dates and alpha acid content on these hops change from time to time so full information will be provided on the packet.
A very unique hop so difficult to substitute with other varieties.