Alcotec Vodka / Base Spirit Kit For 5 Litres - 20% ABV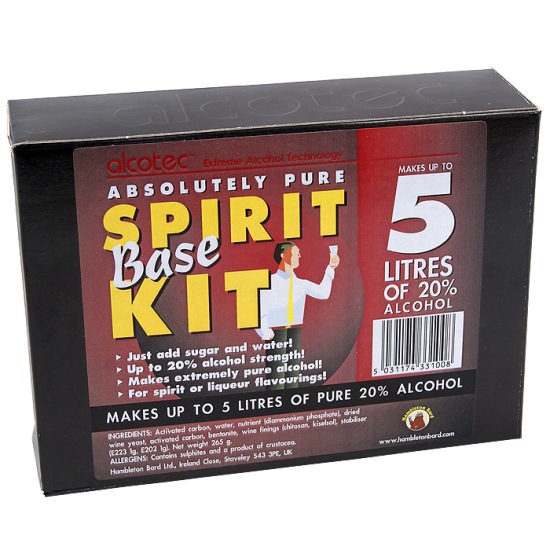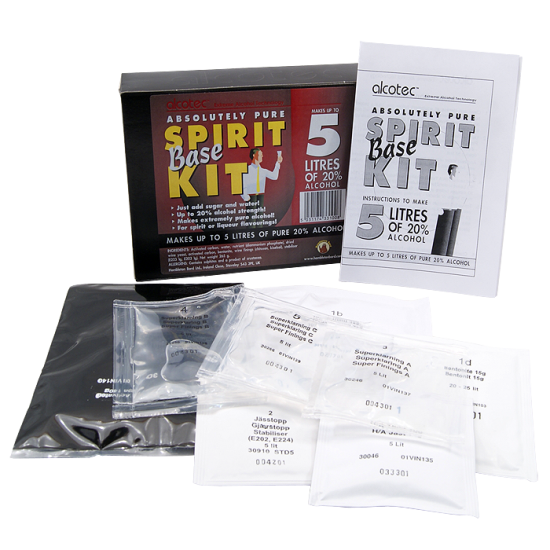 Alcotec Vodka / Base Spirit Kit For 5 Litres - 20% ABV
Makes 5 litres (6 Bottles) of half strength vodka style spirit in approximately 4 weeks.

Instructions included.

You will require basic brewing equipment for 5 litres/1 gallon - Fermenting Buckets, Airlock, Steriliser, Syphon, Hydrometer, Spoon & Thermometer.

You will also need 1.63kg of white sugar or brewing sugar & water

Final strength approximately 20% ABV.

Finished alcohol can be drunk as vodka or flavoured with a spirit essence.