VinClasse Citric Acid - 100g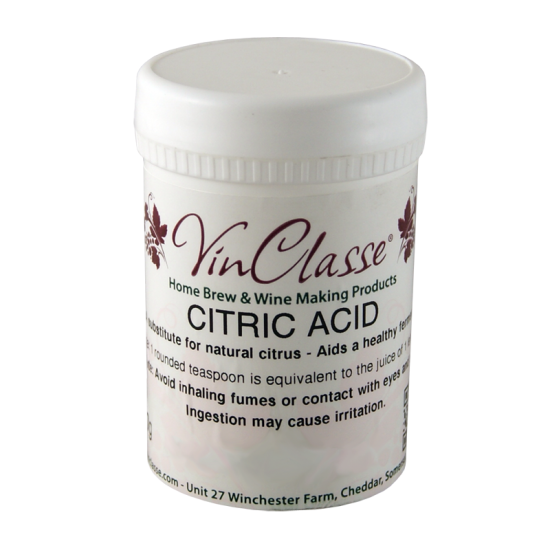 Out of Stock
VinClasse Citric Acid - 100g
This is the most popular acid used in flower & fruit wines. Aids a healthy fermentation.

Adds a pleasant fruity flavour and can also be used in soft drinks to give a lemon flavour.

As a guide 1 teaspoon is approximately equal to the juice extract from 1 lemon, so one or two teaspoons per 23 litres will be about right subject to personal taste.

It has many other uses - making bath products - as a descaler for kettles, showers and many other items - cleaning stainless steel - window cleaning - stain removal - descaling dishwashers and washing machines.