Vinclasse Rapid Two Stage Wine Finings - 65g Sachet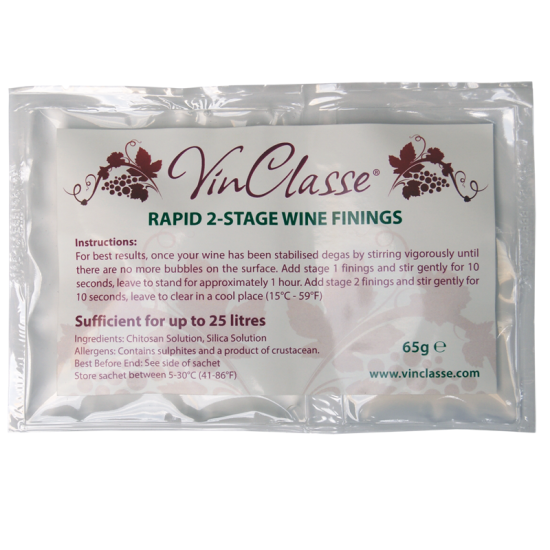 Vinclasse Rapid Two Stage Wine Finings - 65g Sachet
Availability:

31 In Stock
A dual sachet of liquid wine finings, sufficent for 5 gallons (23 litres).

Main ingredients: Chitosan and Silica Solution.

No preparation required. Add sachet A directly to the wine, stir in gently and leave for 1 hour. Stir sachet B in gently and leave to clear in a cool place.

Usually works within 2 days.

The wine should be de-gassed for optimal efficiency of these finings.