VinClasse Amylase Starch Remover / Dry Beer Enzyme - 25g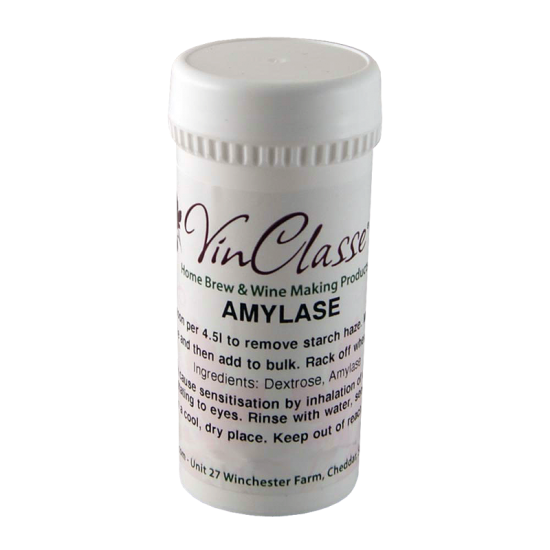 Out of Stock
VinClasse Amylase Starch Remover / Dry Beer Enzyme - 25g
During wine making you may find that some of the ingredients you use contain starch which can leave a haze in your wine - amylase helps prevent that haze by breaking down the starch into fermentable sugars. It will also reduce the sweetness of higher starch recipes, such as parsnip wine.

Converts starch in all grain beer recipes to produce a drier beer.

Recommended usage one teaspoon per 4.5 litres. Mix powder with a little wine then add to the bulk. Rack off when clear.