VinClasse Fermentation Stopper (Potassium Sorbate) - 50g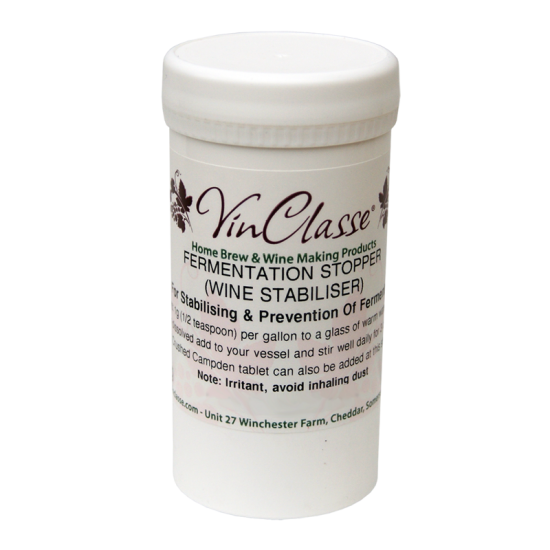 VinClasse Fermentation Stopper (Potassium Sorbate) - 50g
Availability:

186 In Stock
Stabilises wine and ends fermentation prior to bottling, preventing corks popping, or even the bottles exploding.

Can also be used for sweeter wines by stopping the wine fermenting before all the sugars have fully fermented.

Recommended use - 1g / ½ Teaspoon per gallon. Simply dissolve the suggested measure in a small warmed (gently microwaved is OK) cup of the wine and mix it into the main vessel stirring occasionally over three days prior to de-gassing and finally bottling.