Lalvin - All Purpose White Wine Yeast - K1-V1116 - 5g Sachet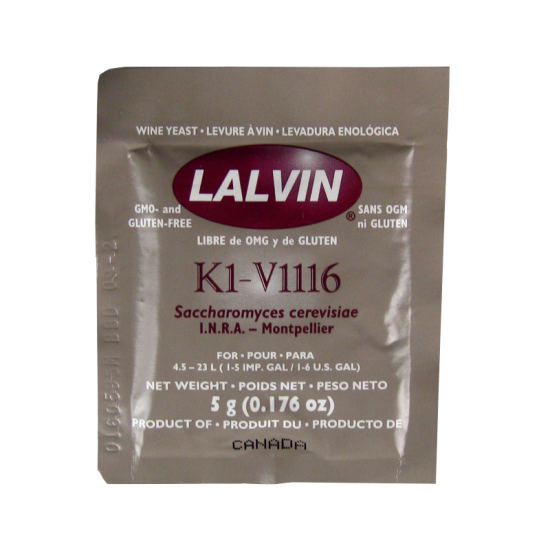 Lalvin - All Purpose White Wine Yeast - K1-V1116 - 5g Sachet
Availability:

20 In Stock
5g sachet for 4.5 - 23 litres.

Rapid start and complete fermentation between 10C and 35C. Low foam.

The K1V-1116 strain tends to express the freshness of white grape varieties such as Sauvignon Blanc, Chenin Blanc and Seyval.

The natural fresh fruit aromas are retained longer than with other standard yeast strains.

Fruit wines and wines made from concentrates poor in nutrient balance benefit from the capacity of K1V-1116 to adapt to difficult fermentation conditions. Also good for mead.

Restarts stuck fermentations.