Lalvin - Nouveau Wine And Cider Yeast - 71B-1122 - 5g Sachet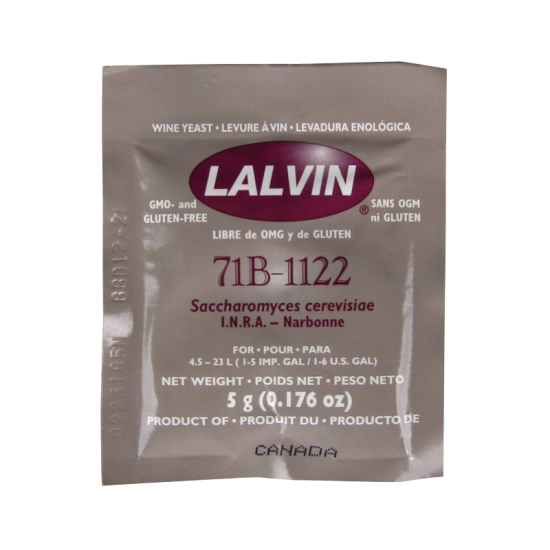 Lalvin - Nouveau Wine And Cider Yeast - 71B-1122 - 5g Sachet
Availability:

239 In Stock
5g Sachet for 4.5 - 23 Litres

The 71B strain is a rapid starter with a constant and complete fermentation between 15° and 30°C (59° and 86°F) that has the ability to metabolize high amounts (20% to 40%) of malic acid.

It is used primarily by professional winemakers for young wines such as vin nouveau. Suitable for blush and residual sugar wines. Also excellent for reducing the acidity of cider if eating/cooking apples have been used.

For grapes in regions naturally high in acid, the partial metabolism of malic acid helps soften the wine. The 71B also has the ability to produce significant esters and higher alcohols, making it an excellent choice for fermenting concentrates.