Festival Premium Ale Kit - Landlords Finest Bitter - 40 Pint - Classic Pale Session Ale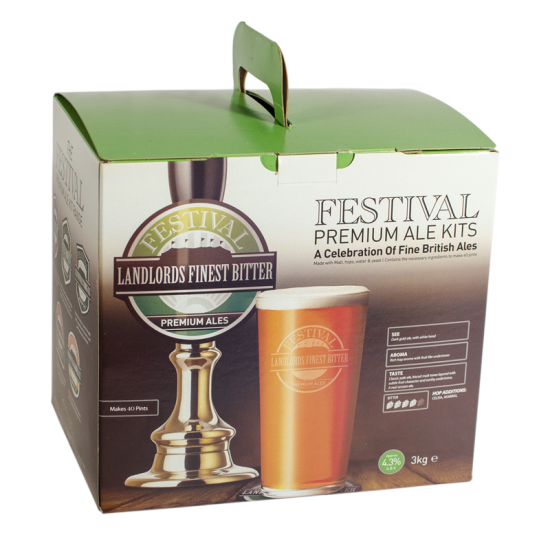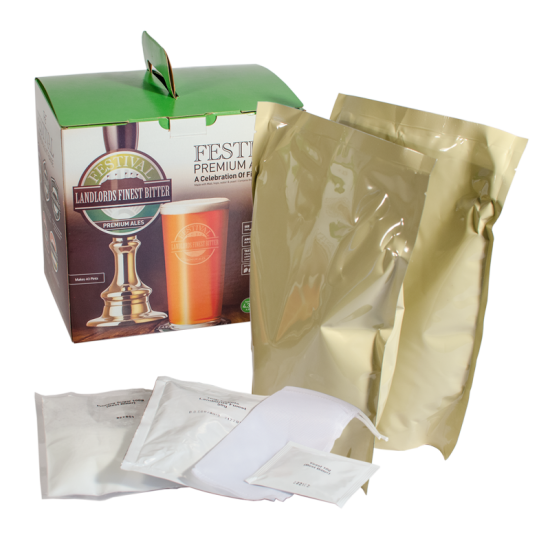 Festival Premium Ale Kit - Landlords Finest Bitter - 40 Pint - Classic Pale Session Ale
Makes 40 pints of premium Bitter at approx 4.3% ABV.

Classic Pale Ale, Dark Gold with a white head. Biscuit malt tones layered with subtle fruit character & earthy undertones. A real session ale.

All ingredients & full instructions included. No additional sugar required.

Contains 3kg Of Premium Liquid Malt Extract, Additional Celia And Admiral Hop Pellets, Genuine Brewer's Yeast Strains And Priming Sugar.

You will require basic brewing equipment to make the kit and also a pressure barrel or beer bottles for the final storage and conditioning.