VinClasse Malic Acid - 50g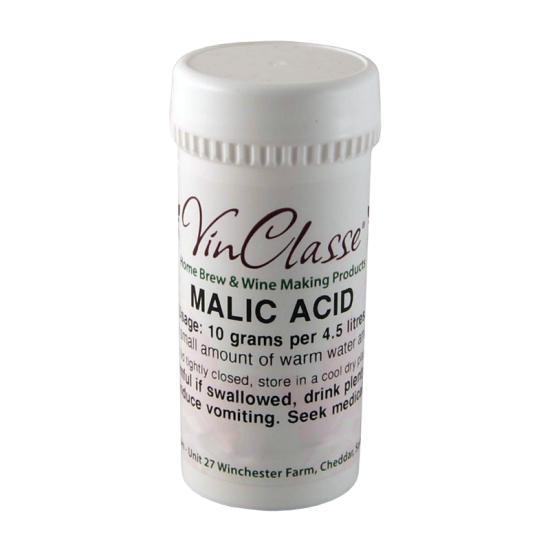 VinClasse Malic Acid - 50g
Availability:

20 In Stock
This is the acid found in apples, grapes and some other fruits and vegetables.

Its presence in wine musts appears to speed up the rate of fermentation.

Quite a strong acid. Usage 10g per 4.5 litres / gallon. Dissolve in a small amount of warm water and add to wine.