Youngs Wine Sweetener - 50ml - For Wine And Cider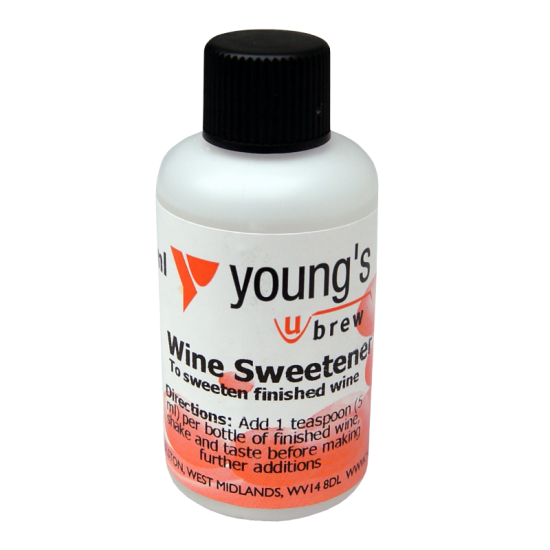 Youngs Wine Sweetener - 50ml - For Wine And Cider
Non fermentable sweetener, ideal for sweetening dry wines and cider

A mixture of Saccharin and Glycerol to add sweetness and smoothen the wine. Will not add sugar so will not start a secondary fermentation.

Add 1 teaspoon/5ml per bottle of finished wine, mix thoroughly and taste before making further additions.