Lalvin - White Wine Yeast - ICV D-47 - 5g Sachet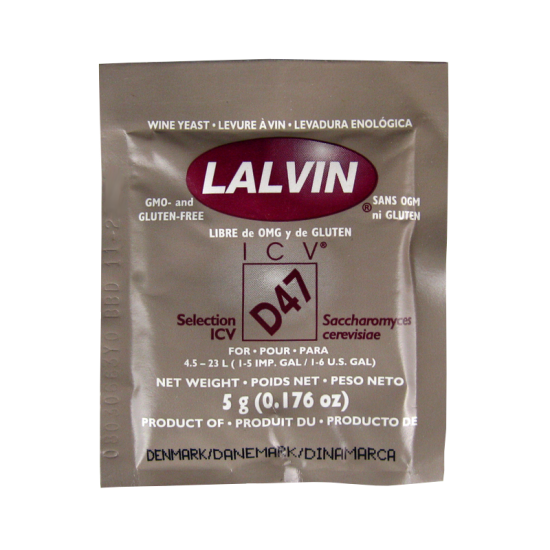 Lalvin - White Wine Yeast - ICV D-47 - 5g Sachet
Availability:

20 In Stock
5g Sachet for 4.5 - 23 Litres

This strain was isolated from grapes grown in the Côtes-du-Rhône region of France. Ideal for complex white wines with citrus and floral notes.

ICV D-47 is a low-foaming quick fermenter that settles well, forming a compact lees at the end of fermentation. This strain tolerates fermentation temperatures ranging from 15° to 20°C (59° to 68°F) and enhances mouthfeel due to complex carbohydrates. Malolactic fermentation proceeds well in wine made with ICV D-47.

Recommended for making wines from white varieties such as Chardonnay and rosé wines.