Winexpert Classic - Chilean Merlot - 30 Bottle Wine Kit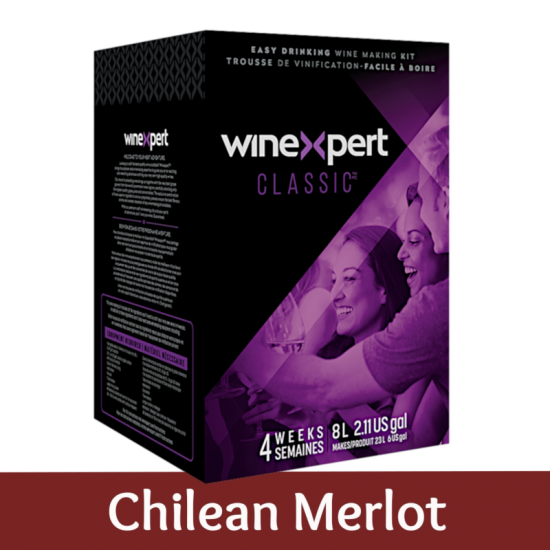 Winexpert Classic - Chilean Merlot - 30 Bottle Wine Kit
All ingredients and full instructions included. No additional sugar, yeast or finings required.

Makes 30 bottles of quality Merlot wine. You will need basic brewing equipment and a wine container or bottles for the finished wine.

Ready in 4 weeks but improves with ageing

This reputable Merlot is a soft and supple variation with powerful fruit and spicy flavours. Renowned for its ripe cherry character, the Merlot is a perfect partner for red meats, lamb, and hearty stews. A must have on those crisp autumn evenings.