Festival Premium Ale Kit - Pilgrims Hope - 40 Pint - Rich, Strong, Mahogany Ale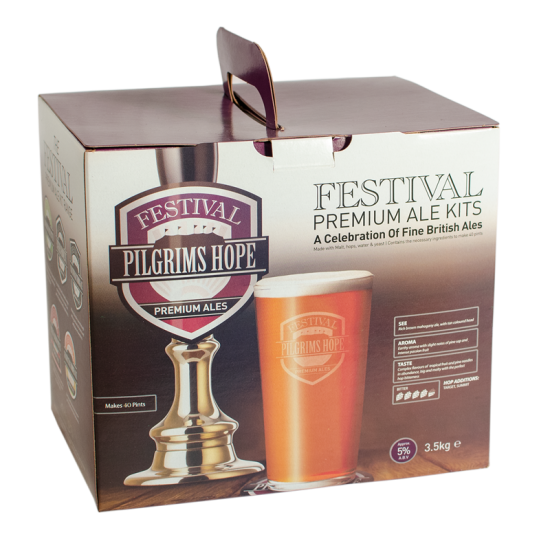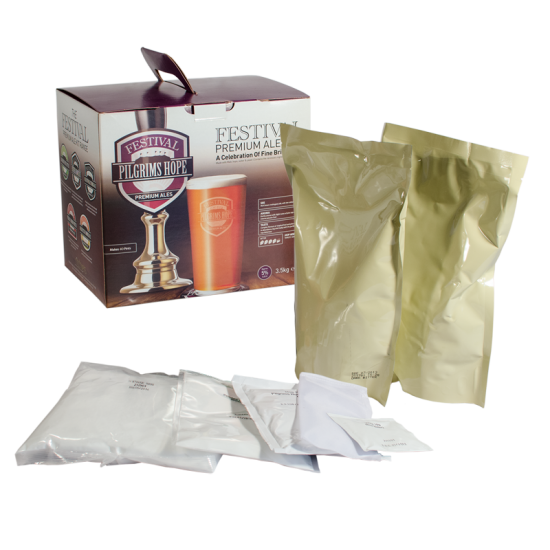 Festival Premium Ale Kit - Pilgrims Hope - 40 Pint - Rich, Strong, Mahogany Ale
Makes 40 pints of Premium Ale at approx 5% ABV.

Rich brown mahogany ale with tan coloured head. Earthy aroma with notes of pine sap and intense passion fruit. Complex flavours of tropical fruit and pine needles. Big and malty with the perfect hop bitterness.

All ingredients & full instructions included. No additional sugar required.

Contains 3kg Of Premium Liquid Malt Extract, 500g Of Sugar, Additional Target And Summit Hop Pellets, Genuine Brewer's Yeast Strains And Priming Sugar.

You will require basic brewing equipment to make the kit and also a pressure barrel or beer bottles for the final storage and conditioning.