Harris Premium Grade Crystalbrite Pads To Fit Mk 3 Vinbrite Filter - Pack of 5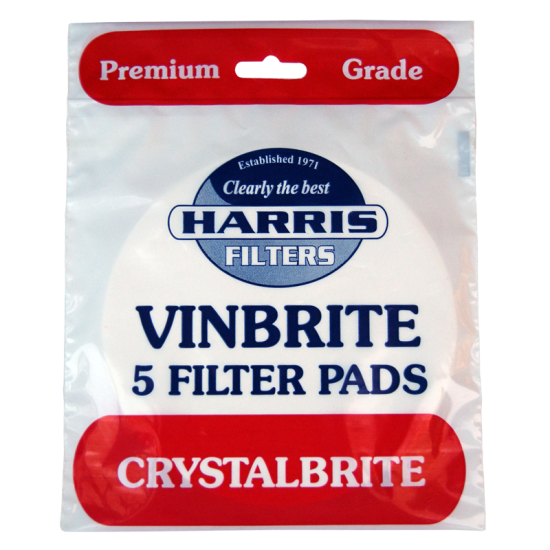 Harris Premium Grade Crystalbrite Pads To Fit Mk 3 Vinbrite Filter - Pack of 5
Availability:

14 In Stock
Polishing pads for the Vinbrite MK3 Filter.

Pack Of 5.

Crystalbrite are premium grade technical pads offering excellent clarity and faster flow rates.

The performance of the pad can be improved by first passing your wine through a coarse grade prime pad.

When used with a well prepared wine, these pads will help to make it brilliantly clear.