Funky Bow Wow Craft IPA - 3.6kg - 40 Pint Beer Kit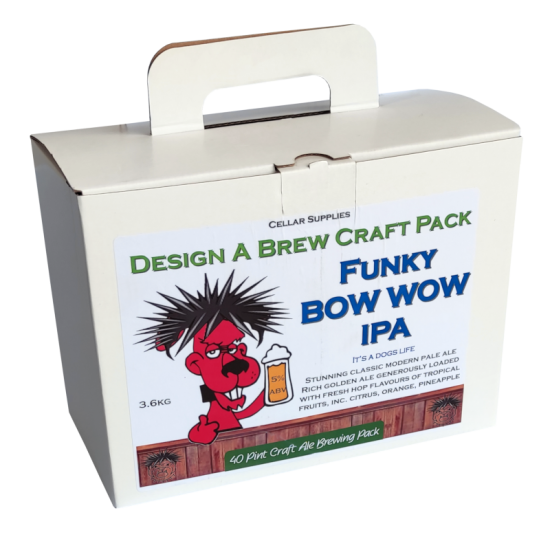 New
Funky Bow Wow Craft IPA - 3.6kg - 40 Pint Beer Kit
Design A Brew Craft Series, Makes 40 pints of Craft Style IPA at approx 5.0% ABV

Ready to drink in around 4-5 weeks.

Contains 3.6kg of concentrated malt extract, a hop pellet pack, a bottle of hop character essence and premium dried yeast.

A stunning classic modern Pale Ale, generously loaded with fresh hop flavours of tropical fruits including citrus, orange and pineapple - It's A Dogs Life!
All ingredients and full instructions included. No additional sugar or malt extract required.

You will require basic brewing equipment to make the kit and also a pressure barrel or beer bottles for the final storage and conditioning.