Muntons Hand Crafted Oaked Ale - 40 Pint Kit - Rich, Mellow Cask Style Ale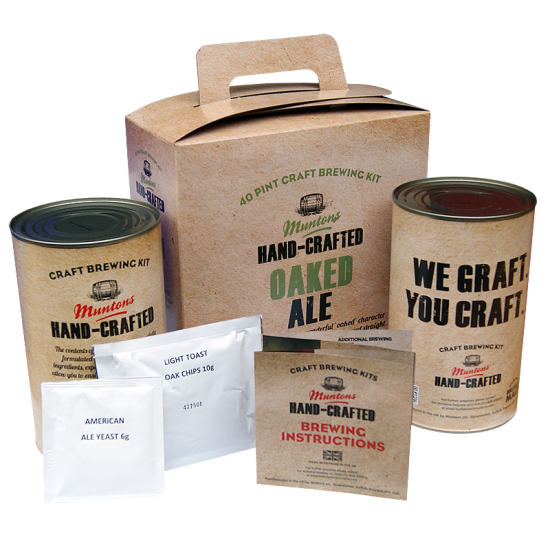 Muntons Hand Crafted Oaked Ale - 40 Pint Kit - Rich, Mellow Cask Style Ale
Availability:

22 In Stock
Makes 40 pints / 23 litres of rich Oaked Ale at approx. 5% ABV.

Rich and mellow with a wonderful "Oaked" character to recreate the taste of ales stored and served straight from aged oak casks

Ready to drink in around 3 weeks.

Full instructions and all ingredients (except priming sugar) included.

Double tin kit which contains 3.6kg of hopped oaked malt extract, 10g of light toast oak chips & 6g of American ale yeast – and in common with all Muntons beer kits, no cheap barley syrup is used in their manufacture.

You will require basic brewing equipment to make the kit and also a pressure barrel or beer bottles for the final storage and conditioning.