Surfers Reward Cornish Ale - 3kg - 40 Pint Beer Kit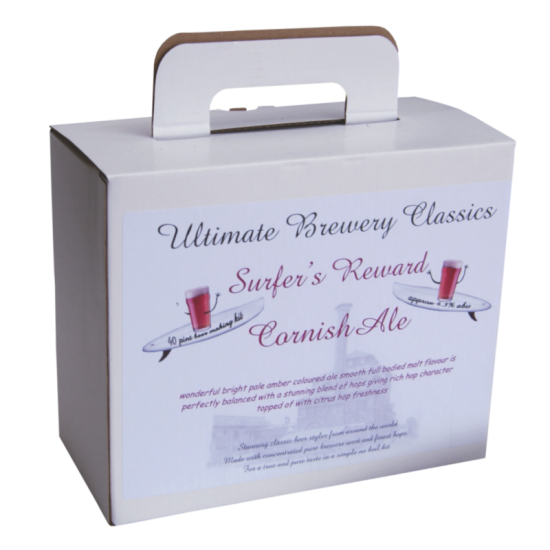 New Out of Stock
Surfers Reward Cornish Ale - 3kg - 40 Pint Beer Kit
Ultimate Brewery Classics - 3kg Kit, Makes 40 pints of Surfers Reward Cornish Ale.

Ready to drink in around 4-5 weeks.

Contains 3kg of concentrated brewers wort, additional hop character essence and premium dried yeast.

A wonderful bright pale amber colour with a great refreshing hop aroma. smooth full bodied malt flavour is perfectly balanced with a stunning blend of hops giving rich hop character topped off with citrus hop freshness that is a perfect tribute to Cornish Ales.
All ingredients and full instructions included. No additional sugar or malt extract required.

You will require basic brewing equipment to make the kit and also a pressure barrel or beer bottles for the final storage and conditioning.