Youngs American Amber Ale AAA - 40 Pint - 3.6kg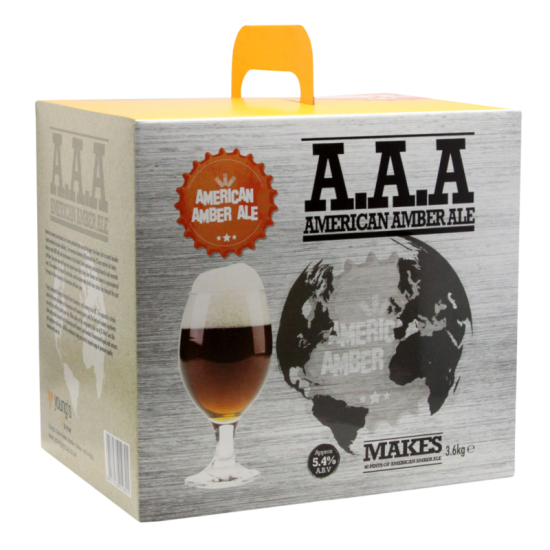 Out of Stock
Youngs American Amber Ale AAA - 40 Pint - 3.6kg
Makes 40 pints of premium American Amber Ale at approx 5.4% ABV.

Ready to drink in around 4 weeks.
Youngs developed this range to bring the best of American craft brewing to the UK. Light brown with a fluffy white head - malty character with floral and spicy hop aromas and flavours of blackcurrants, pink grapefruit and pine resin. Includes Pacific Jade, Summit and Cluster hops.

All ingredients & full instruction leaflet included. No additional sugar required.

Contains 3kg Of premium hopped liquid malt extract, additional hop pellets, brewing sugar, US West Coast ale yeast and priming sugar.

You will require basic brewing equipment to make the kit and also a pressure barrel or beer bottles for the final storage and conditioning.