Muntons Premium Gold - Autumn Blush Cider - 30 Pint - Two Tin Cider Kit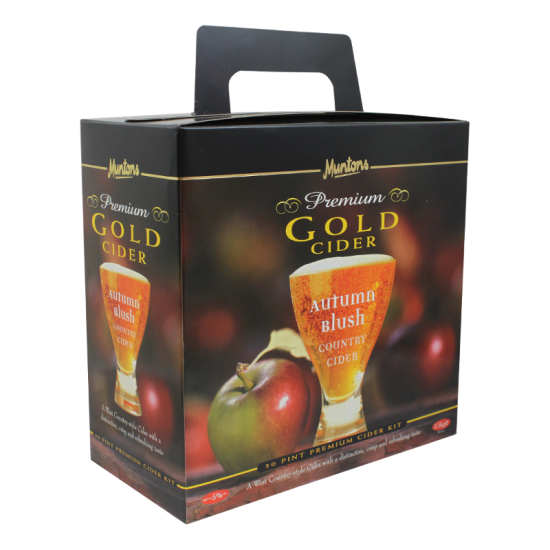 Muntons Premium Gold - Autumn Blush Cider - 30 Pint - Two Tin Cider Kit
Makes 30 pints at approx 5% ABV.

Muntons Autumn Blush is a West Country style cider with a distinctive, crisp & refreshing taste.

All ingredients & full instructions included. No additional sugar required.

You will require basic brewing equipment to make the kit and also a pressure barrel or bottles for the final storage and conditioning.