Lashings Traditional Ginger Beer - 3kg - 40 Pint Beer Kit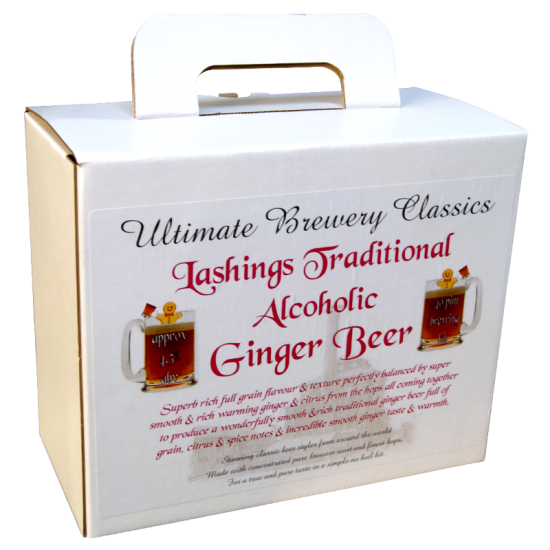 Lashings Traditional Ginger Beer - 3kg - 40 Pint Beer Kit
Makes 40 pints - 23 litres of Ginger Beer at approximately 4.3% ABV

Ready to drink in around 2-3 weeks.

Contains 3kg of concentrated brewers wort, a bottle of hop character essence, a bottle of liquid ginger extract and dried brewing yeast.

Superb rich full grain flavour and texture, perfectly balanced by super smooth warming ginger and citrus hops, all come together to produce a fantastic traditional ginger beer.

All ingredients and full instructions included.

You will require basic brewing equipment to make the kit and also a pressure barrel or beer bottles for the final storage and conditioning.