St Peters Honey Flavour Porter - 40 Pint Beer Kit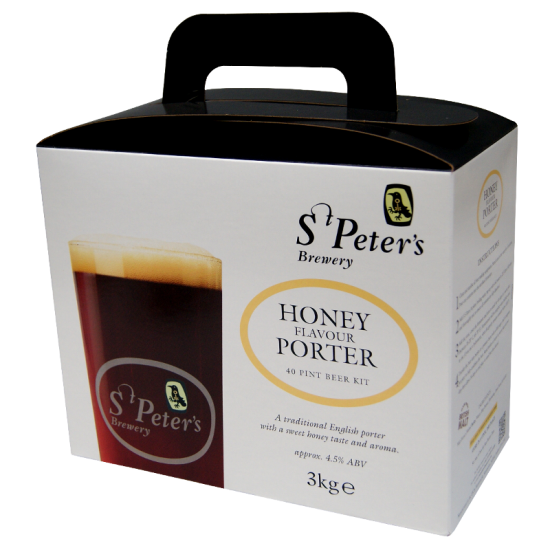 Out of Stock
St Peters Honey Flavour Porter - 40 Pint Beer Kit
Makes 40 pints of quality Honey Porter at approx. 4.5% ABV

A traditional English Porter with a sweet honey taste & aroma. This kit uses the same high quality ingredients used to brew Honey Porter at St Peter's Hall in Bungay, Suffolk.

Ready to drink in around three weeks

All ingredients included, you will just need to add sugar for priming the finished beer.

Double tin kit which contains 3kg of hopped malt extract, a sachet of Goldings hop extract, premium brewing yeast.

Full instructions included on the side of the box.

You will require basic brewing equipment to make the kit and also a pressure barrel or beer bottles for the final storage and conditioning.